Hello Affiliate friends and Team Builders,
I want this to be our time when we focus on Team Building. This is all that is expected from all of you at this time. This is all we are about!!!
Focus only on "Building Stronger Teams!"
This concept can't be stressed enough.
Focusing on building up stronger team faster is how this business opportunity is designed. This is the pathway to success. We want to become strong enough to function as true investors. This is where we are heading, this is what you are being positioned to achieve.
We keep it simple.
If we are struggling, we are complicating this opportunity, and strangling our own performance. Victory is in simplicity. The simpler we keep this business opportunity the quicker we learn, and the faster we learn, the stronger and faster those we sponsor learn to do this business.
We are considered investors once we begin to earn income. We keep our personal income separate from our business profit.
The uniqueness of SFI is in the ability to share, and how much we share will determine our progress. We will struggle in this business until we learn this one simple principle, and continue to share with others what is given us to share.
Many home business opportunities are geared mainly to that one individual who get's it, and every action taken is just for ones self. We tend to think SFI functions on this principle of making money for oneself, however with SFI we have to help those we enroll earn an income also.
We will struggle a long time attempting to practice this business opportunity just thinking about ourselves. This includes upline and downline activities. Both are interdependent on the other. What goes up affects what goes down, and vice verse.
Team building is the fastest way to get this done!
Not all affiliate programs are created equal. There are millions of businesses out there offering deals and commission to affiliates. What makes SFI different or better than other affiliate programs? To find out what makes SFI unique, compare SFI to traditional affiliate programs.
SFI versus Traditional Affiliate Programs:
SFI does not depend largely on the sole purchases of the affiliate.
– SFI provides your own personalized website free with maintenance, while traditional affiliate programs may also offer the same but it may not come with extensive tools and resources as SFI to get you started fast.
– SFI gives you the opportunity to create substantial income giving away free stuff but not with traditional affiliate programs.
– You can market SFI in almost every country worldwide, which means make money everywhere, while traditional affiliate programs may not offer the same.
– SFI provides support 24 hours-a-day, seven days a week, traditional affiliate programs may or may not offer the same.
– SFI gives you the opportunity to earn unlimited override commissions on unlimited levels, while traditional affiliate programs will not.
– SFI offers multiple income streams ( ECA program, generate sales with TripleClicks and so on), while most traditional affiliate programs are limited to one source of income.
– SFI provides extensive marketing tools online or offline, but most traditional affiliate programs may offer for a fee.
– SFI provides communication tools such as SFIM, PSA/CSA Mailer, TM and Genealogy for easy and fast connection with your entire downline but not with traditional affiliate programs.
I have listed only the major differences between SFI and traditional affiliate programs. It is up to you now to go in depth and widen your knowledge base about SFI. Let your passion drive you to fulfill your full potential of being an SFI affiliate, leading you to build and expand your network.
Building stronger teams will do it for you and those you enroll. By investing in our own growth, we earn income enough to invest in the growth of those we enroll.
Yes, we are now considered investors.
If you have a job, you have money to invest in your own business,then people work for you until you become self employed. SFI is different; Now you own your own job, and can move toward making your money work for you.
This is all good if you are with the traditional Affiliate program. You only look out for yourself. It is not required of anyone to support those they enroll by helping them build up a strong team. With SFI, we depend on the growth of those we enroll, so it simply makes sense for us to support our team members growth by helping them form stronger teams, and doing this quickly.
Enrolls do not work for us, we work for them. This is where most of us are struggling.
Until we understand this business concept we will struggle.
Move up the ranks of this cash-flow quadrant quickly, or lag behind struggling just thinking about your own progress, and you will always fail.
Once you become EA I will provide you with more PSA members to assist you with building your own team and training. This is the only way I can offer you assurance that you can succeed with this business.
If you never form a team, you will never earn income with SFI for a very long time!
This is where we make SFI unique from all the rest. We do not wait for those we enroll to gain signups, we get out there and help them get enrolls.
We do this until they are strong enough team builders to duplicate us.
What I'm doing as your sponsor is positioning you to earn enough income to duplicate exactly what I'm doing with you, and sharing this with those reassigned, or delivered through one of our Co-ops, Builders Bundle, or Opti-Build.
See how strong we have become!
We have 2 Co-ops working for us now as we sleep, Builders Bundle, and Opti-Build. on "Auto-Pilot!!!
We also have that continuous opportunity to reassign fresh PSA members downward to our PSA and CSA members.
Yes, once the momentum gets started you will be receiving freshly primed PSA members who have already received the training information to get them started, and many will be already active.
Once you begin receiving the deliveries of PSA members, identify them, and try to keep at least 10 active PSA and CSA members active on your
Movers List,
and work very closely with these.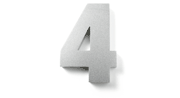 Way too many people focus on QUANTITY. They sponsor dozens, even hundreds of affiliates–which is great–but it is ultimately QUALITY that is the real key. Once you've found or developed 3-5 topnotch affiliates, you're going to see a lot of great things happen with your commission check.
How do you develop quality affiliates? It's real simple: WORK WITH THE WORKERS!
Use your group mailing and E-Card systems to keep them informed of what you are doing.
The key to winning is all about what I do for you. What I do for you, you will do for your team members.
This is duplication simplified.
Train them, and move them downward. As I see your team grow, you will keep being assigned more to train and support as their sponsor.
You will afford to grow your own team. You will share your reassigned SFI Affiliates downward, if you expect to receive more, and grow stronger teams very fast.
It's all up to you. "If it's to be, it's up to me!"
Don't break this chain!
Your future depends on duplication.
Again, thank you for remaining an active team player.
See you at the top!
Sincerely,
Alvin Johnson
SFI Bronze Master Team Builder
caresrepaljohnson@gmail.com