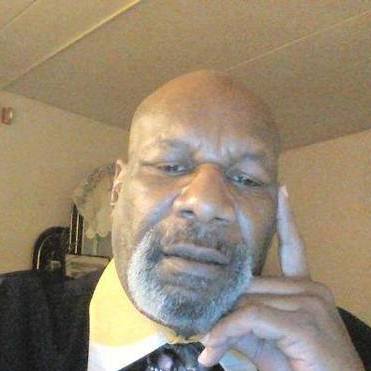 Alvin Johnson
United States
You recently advanced in SFI…and we asked our affiliates to join us in congratulating you for being our Newest Silver Team Leader. We thought you might like to know that
1,464
of your fellow SFI'ers added their names to the congratulations list!
AFFILIATE SINCE 2014
Today it is my privilege to share with you the way SFI will work for everyone, providing we prepare to invest in ourselves, invest dedication in the time spent learning this business, invest our earnings back into this business, while also investing in the progress and performance of those we enroll.
This is the decision we all decide to make once we become passionately serious about our SFI business.
Our track record is displayed on our "Profile Snapshot" indicated by the badges we earn along the way. Our "Ledgers" and "Affiliate Managers" also help us understand what we accomplished, and what we need to do to accomplish more of what it takes to move up the ranks in this business.
We have the opportunity to also follow the progress and performance of those we enroll in this same manner.
Numbers add up, and while we accumulate them our earnings will also accumulate!
What we look for, for example (here's mine):
123,676 Total VP you've earned to date
52,482 VP from sales you've earned to date
5,280 Total VP you've earned this month
4,241 VP from sales you've earned this month
25 Total VP you've earned so far today
4,967 Total VP you earned last month
You are currently on your longest streak ever of 713 days! Keep up the great work!
For United States, you have the 133rd longest streak.
Qualified for today's DAILY GRAND? YES. Increase your wins with more entries. Learn more
Your rank on May VP Leaderboard: 450
Learn more about VersaPoints
ADVANCE YOUR RANK
Here's what you need to requalify
Learn more about increasing your VersaPoints HERE
Learn more about developing EAs and TLs HERE
These are the numbers which represent someone who is dedicated to their business, and those they enroll. We are not just in this for ourselves, we share with those we enroll how we do it.
We accumulate these numbers with our focus only on building up our teams; TCredits: 307 | MRP: 3,222
You have
20

spin

s

available
Only bid on these:
20 spins earned. Go spin now
What's this?
This means by using the "SPIN&BUILD" option (my method for building my team; BID&BUILD) I have also earned, or accumulated 2 "New PSA Members" which can be added to my team any given month, providing I have the time to help them develop and improve in their progress and performance. We must know for ourselves to determine how many we enroll per month according to the time we have available to invest in them and to train them to be successful entrepreneurs.
WE MUST BE READY AND AVAILABLE TO SUPPORT THOSE WE ENROLL!!!
This is the way we are going. We want to keep a consistent momentum flowing by doing something great with our business every day without missing any days as often as possible, because we know we are "Building Something Great!"
Booster Club membership CONFIRMED!
THANK YOU for your invaluable support of TripleClicks! You're awesome!
What we want to do first is become "EA Qualified", and our Sponsor will support us all the way to "Diamond Team Leader" with many rewards along the way, including many more from our SFI Support Staff.
Once we become "
Bronze Team Leaders
", we need to think more about team building seriously, as this is when our communication with those we enroll make the most impression on how successful we are with our SFI business.
All that is necessary for us to climb up the ranks is right here!
Like what you see here, and think this is something you can do?