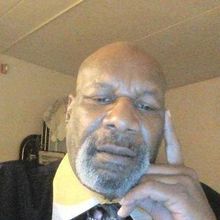 Alvin Johnson
United States
Joined SFI: 10/07/14
"You recently advanced in SFI…and we asked our affiliates to join us in congratulating you for being our Newest Silver Team Leader. We thought you might like to know that 602 of your fellow SFI'ers added their names to the congratulations list! Keep up the great work!"
As your SFI Sponsor it is my goal to support all Team Affiliates with their goal to also get on the diamond plan.

Wanted: Affiliates who want to build and earn BIG!
I would also like to share with you what I do for you:
Posted on 05/02/2017
Look for new exciting team building support for all Bronze Team leaders who maintain for 3 months, and every following consecutive month thereafter in the next email letter. You will be amazed! ????
See the latest post on our Strong Team Builders blog:
Here is the Key Business Strategy; It all lies in getting seriously active with our business and preparing ourselves to reward our Duplicators however we decide to invest our earnings back into our business.
This is how our upline is doing it, this is how we do it!
Read all about what it takes to qualify:
Solutions:
How does the Designated Diamond program work?
Getting serious as individual Team Leaders will automatically place us on track for all of these requirements established within this Team Building System, designed to lead us to success, and lead us there fast with a very strong income.
Things are really getting excited now!
Request my Facebook friendship:
Follow me on our Facebook "Strong Team Builders" Fan Page:
These two will lead you to more information, while sharing with you how to prepare for advertising and prospecting for more future SFI enrolls and ECA Merchants.
Check out our marketing environment on
Google!
Here we find several examples of what Team Leveraging can do. We can now advertise our products more effectively and conveniently efficient, right from Google!
Those who have picked up on this "Extreme Marketing Campaign" are already here with us on
Google
.
Some are previously enrolls, others are followers outside our immediate teams, while others are those I picked up and shared as appreciation for helping me test out the initial stages of this system.

"What is the most important message I must convey to my team to prevent them becoming inactive?"
Khalida Anies,
The best way to prevent this from happening is to do what we know to do as soon as we receive the alert; "You just sponsored a PSA!"
What we do is have these notifications delivered to our cellphones as well as our email address. Making sure we also have our email alerts turned on while doing other online tasks.
It is very difficult to accomplish this if you are sleeping while being alerted, but try to get online as soon as possible and catch the PSA member online.
The best thing to do if this person is yet online, is to attempt to prompt them into action with a brief chat welcome to the team, and offer help.
After this has been accomplished, send a welcome e card, and next a pre-written email by activating the preview button, and next sending this letter via Outlook in Microsoft Word.
It is also possible to copy and paste their email address in our own email account, and "Compose" them a personalized email directing them to their "Ledger" and the 3 "Training Buttons" next to their "Profile Photo" at our "Affiliate Center" right away.
This will help gain their focus, and if they are seriously seeking success, they will also hang out a little longer and learn something about the SFI TripleClicks business opportunity.
Making certain we are reminding them to contact us immediately we welcome them with an invitation to correspond with us frequently and regularly, as those of us who do communicate with their sponsors on a regular basis usually do rather well achieving their goals.
At this point it is just a matter of following up regularly with those tools provided for us, and rest assured we have done all we can.
Thanks for allowing me to share!
Your Sponsor.
Alvin Johnson
SFI Silver "Master Team Builder"
Like what you see here? JOIN US NOW!