Here's mine:
Congratulations for confirmed the SFI status
Well done and keep on going.
On your e-mail, I'm sent your award E-book :
" Advertising for Results".
Enjoy reading & I look forward to serve you better in the near future.
I look forward to working with you!
Hi Alvin,
This message confirms that you have met the VersaPoints and PSA requirements for the rank of Bronze Team Leader (BTL) for the month of May 2017.  Congratulations!
IMPORTANT: To qualify for all BTL commissions, be sure to also maintain a minimum 3-star sponsor rating (beginning next month if this is your first month as a Team Leader). Note this requirement is waived if you have fewer than five PSAs ratings.
As a fully qualified BTL, you are eligible to earn lucrative Matching VP on all EA2s in your downline within 6 levels (including your CSAs). You can increase this all the way to 12 levels by advancing your Team Leader rank! For a complete list of the benefits and perks you're now qualified for, see:
https://www.sfimg.com/Reference/ComparisonChart
ALSO, be sure to let us know if you would like to receive Second Home CSAs. Just go to the following page at the SFI Affiliate Center, scroll to the bottom of the index page, and opt in:
https://www.sfimg.com/MyAccount/
Three more important notes:
1. Now's the time to assume the role of LEADER of your group!  Let these two important articles guide you: https://www.sfimg.com/Training/YourRole
AND
https://www.sfimg.com/Training/AwesomeSponsor
2. You will now receive Team Leader Expedited Support for speedier, high priority treatment of your requests and questions submitted at our Affiliate Support Desk:
https://support.sfimg.com
3. Finally, be sure that you're participating regularly at the Forum, where you can help keep SFI Nation positive and growing. Remember, 40% of all CV in commissions come from the TripleClicks Executive Pool–which EVERY affiliate contributes to. The stronger the Forum is, the higher your income can go. Share your insights and tips with the field, submit suggestions, and brainstorm with other team leaders for win/win results at:
https://www.sfimg.com/forum/
Again, congratulations, Alvin.  Onward and upward!
SFI Admin
www.sfimg.com
P.S. You are currently being featured intermittently on the SFI Homepage (on the GROWTH tab)! Check it out!
This message confirms that you have met the qualifications for the rank of Executive Affiliate (min. 1500 VersaPoints) for the month of May 2017.  For an overview of all the benefits this entitles you to, see: http://www.sfimg.com/Reference/ComparisonChart
Also, if you haven't done so recently, please make sure your SFI account information is up to date for commission payments, contacts with your upline/downline, etc.  Submit any needed changes at: https://www.sfimg.com/MyAccount/EditAccountInfo
One more thing…
As you know, one of the benefits of being an Executive Affiliate is receiving two new CSAs (Co-Sponsored Affiliates) each month.  To receive this month's CSAs, just proceed to your Alerts Page (https://www.sfimg.com/Home?tab=alerts) and click on the appropriate link.  Your two new CSAs will then be added to your genealogy, highlighted in green and displaying today's date.
As their Co-Sponsor, you earn 15% CV commissions on their purchases each month, and you can also earn valuable matching VersaPoints once you've advanced to the rank of Team Leader.
We encourage you to contact your CSAs right away.  Let them know you are their new Co-Sponsor and that you're there to assist and support them.  For a sample letter you can use (and lots of other details on CSAs), see: https://www.sfimg.com/Support/index?category=26444&folder=43441
You can also send quick messages to all your CSAs using the TeamTalk feature located on your Leadership Page.  And/or use the CSA Mailer (https://www.sfimg.com/PowerTools/CSAmailer1) to send group e-mails to all your CSAs.
Thank you for being a valued SFI Affiliate!
SFI Admin
www.sfimg.com
| | |
| --- | --- |
| | |
Posted on 05/02/2017

Look for new exciting team building support for all Bronze Team leaders who maintain for 3 months, and every following consecutive month thereafter in the next email letter. You will be amazed! ????
This month, I've increased my "Auto Delivery" with adding this "Builder Bundle", and set "Opti-Build" to 100%.
We also have our "Co-op Manager" at work for us delivering as promised to those who qualified as categorized; for position themselves on the "Movers List", remaining an active EA, and retaining a "Bronze Team Leader" from month to month.
This is your chance to get up to 30 extra PSA members delivered to everyone every month!
Our Co-op Manager is set up to deliver automatically those New PSA Members to those who qualify in this manner; 2 New PSA Members for making the Movers List, 5 New PSA Members for remaining EA, and 10 New PSA Members for maintaining a Bronze position, and 13 New PSA Members every month for remaining BCQ qualified every month.
This system is supported with my own personal team builders Auto Delivery products through our TripleClicks store, which consists of; our 125 TCredits, S-Builder Co-op Unit, which feeds our "Strong Team Builder" Co-op Manager, Proprofit Co-op, and the Builders Bundle.
These images below represent our "Strong Team Builders" support system through our TripleClicks store:
This is only the beginning!
In the next coming months we will also have more TripleClicks "PSA's-To Go" added to our Strong Team Builders arsenal as income allows. Can you see the "Big Picture?"
The more PSA's funneled into our system, the faster our teams will grow along with our incomes!
Here is the Key Business Strategy; It all lies in getting seriously active with our business and preparing ourselves to reward our "Duplicators" however we decide to invest our earnings back into our business, and our seriously active team builders.
Our rewards grow as we grow our rewards, by investing also in our seriously active Team Players. My next investment is adding "Gift Certificates" and "TCredits" just for those who prove they are serious about their business and have earned a "Designated Diamond" badge from SFI Admin.
Read all about what it takes to qualify:
Solutions
How does the Designated Diamond program work?
https://www.sfimg.com/Support/Solution?id=215366&referrer=search
Getting serious as individual Team Leaders will automatically place us on track for all of these requirements established within this Team Building System, designed to lead us to success, and lead us there fast with a very strong income.
Things are really getting excited now!
Request my Facebook friendship:
https://www.facebook.com/aljpromo
Follow me on Facebook:
https://www.facebook.com/groups/StrongTeamBuildersSFITripleClicks/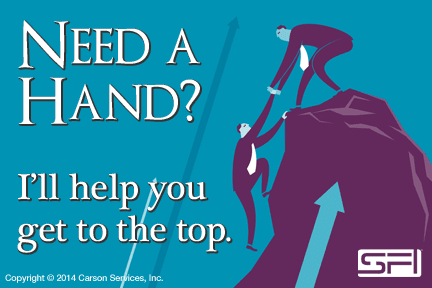 See you there!
Sincerely,
Alvin Johnson
SFI "Master Team Builder"
caresrepaljohnson@gmail.com