Master Team Builders Love TripleClicks!
Don't underestimate the power of the 125 TCredit Standing Order!
LIMITS:
• Maximum of one prize per day per affiliate
• Maximum of 5 prizes per month per affiliate or 20 prizes per month with a minimum 1500 VP Standing Order!
Way to go! You have qualified for 5 entry(s)* today.
With your 5 entry(s) today, you have 1250 chances to win!
*2 entries for 42 VP generated on 08/28/16
*2 entries for having a minimum 1,500 VP Standing order
*1 bonus entry
TODAY'S 250 PRIZES TO WIN
80 affiliates will win 50 VersaPoints
20 affiliates will win 100 VersaPoints
10 affiliates will win 200 VersaPoints
50 affiliates will win 10 Promo Bids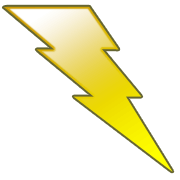 This is the reason why we play T-Time often as we can throughout the day and night!
Play T-Time. It is a team building tool!
• FREE TCredits awarded every hour!
• 1,440 TCredits are awarded to 720 winners every day!
• No purchase necessary to play or win.
Play!
Tip of the Day
You can win TCredits, VersaPoints, Member Rewards Points, CSAs, and more by entering our exclusive DAILY GRAND drawing! Available to ALL SFI Affiliates, the DAILY GRAND drawing picks 250 affiliates each day to win a share of $2,500 (two grand) or more in prizes.
Every SFI affiliate is eligible for up to seven (7) entries daily:
• Earn one entry for producing at least 10 VP during the previous day
• Earn a second entry for producing at least 20 VP during the previous day
• Earn two additional entries each day for maintaining a minimum 1500 VP Standing Order
• Earn one entry each time you win a full PSA in the Bid & Build program. Limit 2 DG bonus entries/day.
• Earn one entry for reviewing alerts and posts on your homepage's ALERTS tab
• Earn one entry for turning all your Home page action tabs…
Additionally, SFI Affiliates can earn more Daily Grand entries on a one-time basis:
• Earn one entry for 30 days in a row by becoming a Fast Track member.
• Earn two, three, five, seven, and/or 10 entries as prizes in E365 rounds one through five.
To enter each day, simply visit the WIN IT! tab on your SFI homepage and click the "Enter Today's Drawing" button. No purchase is necessary to win.