Good news–you were a winner in today's DAILY GRAND Drawing!
You won: 50 MRP
If you won VersaPoints, CSAs, TCredits, Promo Bids, or Member Rewards Points, they have been added to your SFI account and you may use/redeem them immediately.  Note that Promo Bids must be used within 24 hours.
If you won a Prestige Domain, you may set it up now at: www.sfimg.com/CustomDomainManager
For a complete list of today's winners, see: https://www.sfimg.com/Home?tab=win_it
DON'T FORGET to make yourself eligible for the drawing each day by producing at least 10 VP daily.  And don't forget that having a 1500 VP Standing Order gets you two ADDITIONAL entries each day and increases the number of prizes a month you can win from 5 to 20!
For complete rules and qualifications, see: https://www.sfimg.com/Home?tab=win_it_rules
Have a great day…and congratulations again!
SFI Admin
YESTERDAY'S WINNERS
TODAY'S 250 PRIZES TO WIN
80 affiliates will win 50 VersaPoints
20 affiliates will win 100 VersaPoints
10 affiliates will win 200 VersaPoints
50 affiliates will win 10 Promo Bids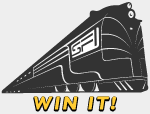 There's no stopping Alvin Johnson!
You are entered in the July 2016 UNSTOPPABLE contest!
30 days left to win cash, gear and the title of UNSTOPPABLE!
Get your 125 TCredit Standing Order, and become… …UNSTOPPABLE!