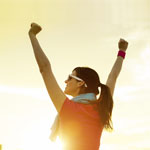 That One Missed Day Might Just be that day!
Recently it occurred to me the Standing Order I submitted was not credited to this month. I was worried because I had just had my Standing Order of 125 TCredits refunded from April to May, and had used all but 40 of them.
Sending a letter to SFI Admin Support, my concern being; I needed 472 SVP.
Admin Support denied my request, and I had no more money in my checking account. What am I to do?
Normally in these situation it is often I regress. Many times in the past I have missed out due to this negative action. This time I decided to remain positive, and continue on with what I knew to do, and what I knew to do well.
I can remember one time before having this same situation, and one of my EA2 Affiliates re-qualified and saved me. It is also another situation I can recall when I missed a day celebrating a popular holiday, and ended up behind because of it. This one day I missed is the real reason why I do not miss any days now.
Back to the open subject; I needed 472 VPoints. This morning I woke up feeling very detached from my work. There was something affecting my motivation, and I was thinking of going out and doing a few odd jobs and add the earnings to my checking account to make that purchase which would gain the 472 points needed to qualify as Bronze Team Leader.
This time I went to my email first, before going to our Affiliate Center as normally practiced habit. I broke my habit just because of the doubt lingering from overnight.
I found 2 surprises in my email!
There was an alert from SFI Admin my Sponsor had given me a $30.00 Gift Certificate, and a message from a person who read one of my online posts asking me if I could help sell his items.
WOW! What if I had not opened my email!
Now I'm purely motivated to get to the Affiliate Center as fast as possible. I'm nervous, my thinking is blurred because of it, and I do not know which purchase to make to redeem the gift certificate. Then the answer came after I left my desk and took a walk outside to settle down this nervousness.
Make that 20 T Credit Purchase! is what came to mind. I immediately when back inside and took the elevator upstairs. To my surprise, I clicked on the Scoreboard tab, and had gained over 1,300 VPoints for the day!
I complete all of my Daily Tasks, and finish my online marketing activity, posted more links on Facebook, thanked my sponsor on all of the group sites and our team support group sites, shared other team members ad posts from their profile, added thank you post to my sponsor on my blog, shared the blog posts on the team support group sites. and fan pages, shared my sponsors ad post in these same areas, and went back outside to finish my walk.
I was outside for only 3 minutes, and my cell phone receives another alert;
One of your Affiliates just re-qualified as EA2!
Immediately I return back upstairs and congratulate her with an e card.
This has been a very rewarding day for me!
I could not help but look back on that one day I missed, and how much would have been lost if I had not persisted in my online business responsibilities. It also help me see another area as I looked over the Movers page. I have a few with gaps between their online visits.
What can they be missing out on? I wondered to myself.
So many times we feel as our business is stagnant and not going anywhere. We do not take our business serious, and decide it is not important enough to appear online every day. We think no one is responding, our ROI is not what we really expected, and drop out for a day or 2.
As I mentioned above, I lost out just celebrating and taking a day off. That is the only day I missed since doing this business. I felt that blow one time, and that was enough for me. Even so, I was in need of 472 SVP, and did not know where these would come from. The alert said I only had one day to redeem the gift certificate.
What if I had not ever opened my email?
All I'm stating is the importance of taking our business serious, and realizing how important it is to get in a habit of doing the same things every day over and over again. I did not know my efforts would gain me a $30.00 Gift.
Those of you who are missing days, I want to express to you how seriously you are harming your business. Think of it as being your livelihood, become very dedicated and passionate about this.
This is your baby!
Take care of your baby, because one day you may need your baby to take care of you even when you are not really able. Many surprise await those who are diligently working this business every day.
Just think of this as an example; Look what I would have been missing!
Thank you for allowing me to share!

Great post Alvin , thank you !
I'm always here when you need help
Great post Alvin , thank you !
I'm always here when you need help
Welcome Loris!
You have my gratitude.
You are always close around when I need your support.
I still wish I knew what I did to earn those $$$'s!
My goal is to position myself to follow your pattern of success.
Thank you so much, you saved my month!
Sincerely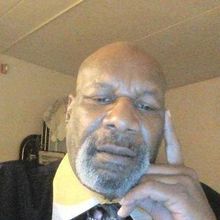 Posts: 420 | Followers: 275 | Joined SFI: Oct 7, 2014