Good news–you were a winner in today's DAILY GRAND Drawing!
You won: 10 Promo Bids
If you won VersaPoints, CSAs, TCredits, Promo Bids, or Member Rewards Points, they have been added to your SFI account and you may use/redeem them immediately.  Note that Promo Bids must be used within 24 hours.
90 TC Gift Cards (includes 900 VP)
Time Left To Bid:
01:59:17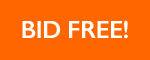 BONUS BAR: What's this?
90 TC Gift Cards (includes 900 VP)
Time Left To Bid:
01:59:42