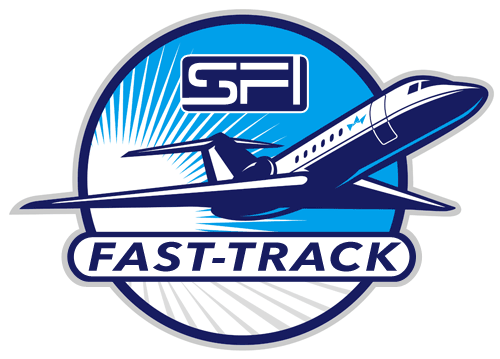 Become a Fast-Track Member and let the world know
you plan to be a star in SFI…and you're starting NOW!
BENEFITS

Exclusive Fast-Track Member badge for your home page!
• Attain the silver badge with basic qualifications (see below)
• Attain the prestigious gold badge with the basic qualifications and by setting up a minimum 1500 VP Standing Order in your first 10 days. As a gold Fast-Track Member, you'll also be immediately upgraded to EA2 (Executive Affiliate 2) status. As an EA2, you'll receive 10 free bonus TCredits ($5.90 value) monthly–starting this month, plus other valuable EA2 benefits. See Benefits Chart for complete details. NOTE: Should you cancel your qualifying Standing Order at any time, your Fast Track Membership and badge will revert to silver status until an FT Gold qualifying Standing Order is back in place.