Greetings!
Since our Founder, Mr. Gery Carson, introduced the "Designated Diamond" process, it has been determined much more effort is expected and provided for each of us.
As your Sponsor it is necessary to request from you a following of what I do online. This will also allow you to duplicate what I do much more efficiently.
What has been accomplished many other SFI Affiliates outside of our immediate team has been following me on most social media platforms, and have been also sharing many of my posts just out of appreciation, and to show their teams what is going on with the strategy selected to help you!
These methods have been conveniently located under one roof, where access to every one of the most frequently used social media platforms are available for all Team Builders to see.
I invite you to visit, and see for yourself how simplified this method really is.
Once you get your own duplicate set up, it will be possible to promote your SFI and TripleClicks ads along with you, spam free.
Please visit: https://www.pinterest.com/aljpromo/sfi-strong-team-building-tripleclicks/
You can see all of the social media platforms I use. You will also now all have share buttons, which will eliminate the blocking of our links while we promote these SFI/TripleClicks products and services online.
What I do for you, will be taught as you step forward and begin communication with me.
Below are more steps which we all will learn to do most effective and efficiently. Ask questions, add your suggestions, and share ideas with each other. Doing these things will ensure our "Strong Team Building" methods and strategies are working.
We must set up our email accounts.
We must separate the active from the inactive Affiliates with these email accounts.
We must prepare our email accounts for our prospective ECA members.
We must separate the active ECA members from the inactive.
We must set up our email accounts with the latest innovations in "Marketing Aids" we discover.
We must also create separate files and folders for our Sponsor, Co-Sponsor, and "Individual Active Affiliates" who make (EA2) consistently.
Doing this will help us support our team members most effective and efficiently.
Now we are ready to go to work!
The technique which I have been using is beginning to attract followers on Pinterest, Twitter, Facebook, and many other social media, as I do promote my courtship with my prospects openly online in a very subtle manner.
The following letter is an actual letter sent to one of my prospects.
You are invited to duplicate this letter, and request the link I to our WordPress "Strong Team Building" support blog.
It is not possible for me to share the actual letter, as this group platform fails to deliver imaging.
This WordPress blog can be accessed online: https://spunckside.wordpress.com/2016/01/24/2573/
By requesting direct this information, you will be provided with extra support for duplicating this process.
This process is created to stimulate stronger growth in our team building efforts, while causing a stir of curiosity, and sharing environment online not only among our team members, but our audiences as well.
It is working!
Imagine if we all incorporated this process into our marketing strategy.
We all will be amazed!
Continued sharing among our teams will also improve our possibilities toward success!
Below is a copy of a prospective courtship letter, hopefully to gain another ECA:
——————————————————————————————————————————————
Marketing Manager,
Greetings,
As I mentioned, we have thousands of online Affiliates waiting to go to work for you!
We cover the burden to keep the advertising cost free for your company.
Please respond to this request directly.
Details how your company can receive global support will be sent to you at your request.
This is a win/win business offer.
You are moments away from having your fine products introduced to a global audience of eager SFI Executive Affiliates.
Please follow the link instructions:
http://www.sfi4.com/14960371/FREE
Once you join, you will receive instructions how to set up your own store, and begin selling while our dedicated teams help promote your products and services to a larger audience, many which are composed of teams much as you will begin to grow.
We have thousands of global advertising teams waiting to go to work with you.
We have thousands of teams worldwide that will help you!
If you are seeking to only sell your products and services, and do not wish to join as a SFI Affiliate, go directly: http://www.tripleclicks.com/14960371/ECA
Once you learn the benefits of becoming a member yourself, you will always have the option to join later. My advice is to join. Learn how the business works, and how you can earn income as an Affiliate, and from selling your products and services.
Just think of the potential our partnering together can produce.
5,114,871 Members
203 Countries with Members
88,130 Products (View latest)
3,296 ECAs (View newest ECAs)
639 ECAs in United States
140 Countries with ECAs
There is nothing like getting paid to sell your own products along with global support from others around the world helping you promote them too!
Get back with me. I will be happy to help you get going.
Thank you in advance for your quick response!
Sincerely
Alvin Johnson
SFI Executive Marketing Manager
eCommerce Associate (ECA)
caresrepaljohnson@gmail.com
SFI (Strong Future Intl)
—_______________________________________________________________________________
Current update for our "Strong Team Builders" Top Movers list.
1) Rita William 16081500 PSA, Bronze Team Leader*
Ireland
E365 Status: FINALIST through 07/10/16
1763 VersaPoints this month
Points needed to advance to next level: 1237
2) Carlos Augusto Cotzajay Gomez 16600317 PSA, Affiliate
Guatemala
E365 Status: 135 ABOVE green line /R4 ending 01/30/16
1428 VersaPoints this month
3) ABDUL HADI ARBI 16351563 CSA, Affiliate
Indonesia
E365 Status: FINALIST through 10/02/16
233 VersaPoints this month
Points needed to advance to next level: 1267
4) Sujoy Mondal 16650188 PSA, Affiliate
India
E365 Status: 60 BELOW green line /R1 ending 01/29/16
90 VersaPoints this month
Points needed to advance to next level: 1410
5) Elmedin Kurić 16652462 PSA, Affiliate
Bosnia And Herzegovina
E365 Status: 140 BELOW green line /R1 ending 01/30/16
10 VersaPoints this month
Points needed to advance to next level: 1490
Please check out my "Leadership Blog" thoroughly:
https://www.sfimg.com/Resources/Leadership?preview=true&id=14960371
To our Success!
Sincerely,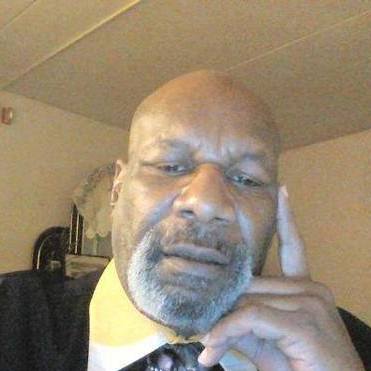 Alvin Johnson
SFI Bronze Team Builder (EA2)
caresrepaljohnson@gmail.com