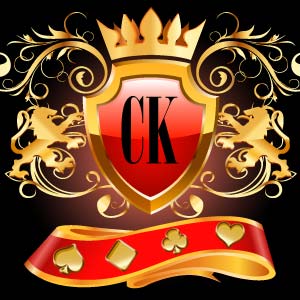 CONGRATULATIONS, Alvin, your terrific score(s) yesterday has earned you one or more shares of the Card King Zackpot for January 13, 2016!
The final Zackpot was 1703 TCredits.  Your share was 12 TCredits.  They have been added to your TripleClicks Member account and you may start redeeming them immediately.  To learn about all the different ways you can use your TCredits, log in at:
http://www.tripleclicks.com/MightyTCredits.php
On January 13, 2016, you also earned playing Card King:
* 5 Member Rewards Points (includes Bonus Prize MRP, if any) and 1 VersaPoints (includes Bonus Prize VP, if any)
* 360 points for the Card King Leaderboard
* A Card King badge (or badge upgrade) for your TripleClicks homepage
* 100 Card King Bonus Points (Bonus Prize)
You've also earned a Friend Challenge Link to share on social media, in emails, etc.!  By sharing this link, you can win free Member Rewards Points, exclusive music, TCredits, and other prizes.  Learn more at www.tripleclicks.com/wave.  Here's your link (which is good for 10 days):
http://www.gotclicks1.com/6Jf4ludzcJzB
To see where your best score yesterday of 3600 ranked amongst January 13, 2016's winners–and to see the entire list of all members sharing this day's Zackpot–go to:
www.tripleclicks.com/games/CardKing_winners.php
Also, check out where you are now on the Card King Leaderboard at:
www.tripleclicks.com/games/EZ_Leaderboard.php?leaderboard=cardking
Ready to compete for the title of "King of Cards" again?  Head over now (your first two games are FREE) to:
http://www.tripleclicks.com/games/CardKing.php
For more of my Eager Zebra games you can play, see:
http://www.tripleclicks.com/indexContests.php
Again, congratulations on your awesomeness!
Zack Zebra
TripleClicks.com