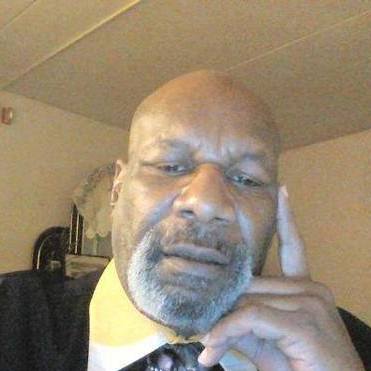 Alvin Johnson
United States
Greetings!
Please be advised:
As your Sponsor/Co-Sponsor I will never solicit direct funding support outside the set parameters of SFI from my downline team Sponsored Affiliates.
I will never ask any of you to help fund my efforts.
That is not sound duplication. We have products selected that will certainly prepare all of us for future success in this business. My goal is to develop all of you so that you will earn enough income to make these purchases on your own.
If I asked any of you to send me money to PayPal, I have the ability to spend it as I chose.
The way we have this plan set up everything goes through SFI and our TripleClicks store.
If you receive anything from anyone requesting you to perform outside of SFI and TripleClicks store please do not fall for that.
I do not want any of my team members to perform in that manner. I will support you. You do not have to support me.
Do not duplicate this style of leadership please.
Below is my response to an upline Affiliate who will, and has:
Thank you for the offer.
I have been working online marketing for at least 12 years.
I have already started a "Strong Team Builder" contest.
Because I have so many other obligations time is very important.
The selection I have shared with the immediate team delivered almost 100 PSA Members.
I do not expect them to duplicate me right away, as they are fairly new to this business. Quite frankly, I will never solicit funding support from any of my downline members. I do suggest to them to position themselves along with my own support to be prepared to become real Team Leaders who are focused on building stronger teams.
I decided to create a contest which also adds new PSA members as they qualify, which could deliver 2- 7 New PSA members each month.
Expecting my team to pitch in at this point is out of the question. Learning the business is all that will be required from them as I support them with building their teams while giving them the opportunity to really learn. Once they begin to produce a steady flow of income, they too will have the ability to support their teams as I do.
This is our duplication process. We find it to be the best form of duplication as this plan gives more time to dedicate our time to many other important areas in our lives.
It is my own responsibility to support my team, not for them to support me. If my support pays off, they automatically will be supporting me in a very passive way. I would never directly approach them to provide any funding source to me through my PayPal account, as I feel this is very unethical business practice to pan-handle my Team Affiliates.
The 12 Month Plan is also proven to be very effective and efficient. Once my own income becomes stabilized I will adjust my Standing Order accordingly as shown here: https://spunckside.wordpress.com/2015/06/29/we-are-strong-team-builders-building-stronger-teams/
The selected products to support the growth of our team is listed: https://spunckside.wordpress.com/2015/07/29/we-createmodify-standing-order-until-we-can-afford-investing-more-effective-and-efficiently/
These are the products that have proven to be very effective along with my own advertising.
My Direct Sponsor approves of our process, and supports all of my endeavors. She has not indicated to me to do this any other way.
Again, thank you for sharing. Our team in these initial stages of growth is not prepared to contribute at this time.
Please keep me posted on any other advantages.
Now the real message to our Affiliates…
We are beginning to grow stronger. Many of you have yet to get fully connected with me.
If you are desiring to become very successful, there is no way any would set this out, and not attempt to learn how to do what it takes especially when everything is right at our fingertips.
What really perplexes me is having Affiliates expecting more than what a Sponsor/Co=Sponsor is required. Never ask your Sponsor/Co-Sponsor to create your blog for you, build your Facebook Fan Page, or anything which is your direct responsibility to accomplish.
I have had 3 Affiliates ask me for this type of support. "NO, it won't go!" it is a Sponsors/Co-Sponsors responsibility to point you in the right direction, and support your questions by providing answers which are in respect to SFI and our TripleClicks business opportunity.
As mentioned above in the response to our upline leader; we must remain ethical in our business practices. What is truly ethical business practice has been already shared with us by the Founder of this SFI Company. His research to insure proper guidelines he administered to us has clearly paved the way to successful business outcomes. There is no need to deviate.
If we follow these guidelines we all can rest assured we will not be violating any government regulations, tariff laws, and provisions. We do not have to do this. It has been done for us, so why there is any reason to re-invent what is working?
Now on the flipside…..
Our progress is slow but somewhat steady. We will be taking off, and leaving many behind us, as these are those who do not have time to spend online for various reasons. We will not be distracted by looking over unsuccessful activity. Our Team Building Process has been set in place. I know what is expected, and also where I plan to be this time next year.
This is exactly how successful people work. They develop a plan and set goals which support their vision.
If anyone on this team wants to become more effective, please send to me an email. I will not share with you information any longer if you are not active on a daily basis spending at least 4 to 8 hours a day working this business, do not expect any sympathy. Any job we are familiar with has the requirement to work either full time or part time. If we are not spending time in the same manner as any traditional job, we must not expect much success.
I have confidence we can build our teams with what is already in place. No longer are you going to be included. You wish to be included? Here is what you must do:
Connect with me here:
https://www.facebook.com/aljpromo
That is all we have to share for the opportunities which lay directly before us.
We are well on our way to six figures Team!
Sincerely,
Alvin Johnson
SFI Executive Affiliate (EA2)
caresrepaljohnson@gmail.com