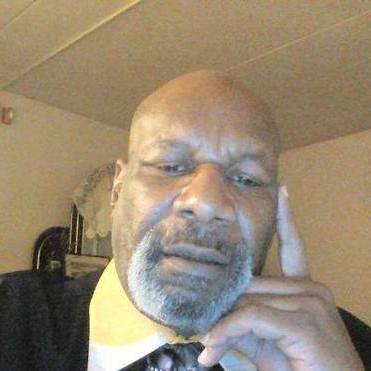 Author of this Answer: (Voting closes/author revealed August 20, 2015)
Standing Order for a 125-pack of TCredits is what you should consider placing first. That 125 TCredits will be enough to let you start bidding on auctions for PSAs, CSAs, S-Builder Co-op, and TCredits. Choose the highest values. Say, 200 CSAs, 100 PSAs, 6 months or 3 months of 125-TCredits subscription and packs of TCredits.
If you win the auction, you'll get these valuable products at a lower cost. You won't get to spend much to advance to the next rank, to get sales, or to build your team. If you don't win on auctions, on your first months, the products you should consider buying are PSAs to Go.
You have to start building a team that can generate you Matching VPs when you advance to a Team Leader and a team that can generate you sales. If you place a Standing Order for an S-Builder Co-op, you can buy piece by piece of PSAs. That's $1.99 per PSA.
You can buy CSA too if you want; but two CSAs are just awarded to you every time you become an EA. And if you become a TL2, you'll receive a share of Second Home CSAs so prioritize purchasing PSAs first because it's somewhat difficult to get signups; plus you'll somehow spend on advertising.
Don't forget also to buy products that boosts marketing or advertising of SFI and TripleClicks; like ECA brochure (comes in 50 pieces per order), X-Cards, and Gift Cards (30 pieces per order). On your first months though, you can opt for the downloadable ECA flyers so you won't spend.
You can make your own X-Cards too so you won't spend. For Gift Cards, you'll get 30 VPs per card distributed so that's 300 VPs in total.
First of all we must know what are the factors that helps us build our SFI business, the we choose the products that will contribute to these factors.
There are three factors that help us build our SFI business.
1. AFFILIATES
We need a lot of affiliates to be able to build our SFI business. We have four types of affiliates. PSA, CSA, ECA and PRM. We can not buy CSA, ECA and PRM from the TripleClicks. We can only buy PSA so allocate budget for PSA every month. PSA is the most important affiliate in our buisiness.
We can also have PSA and CSA indirectly by buying TC and use it to bid PSA and CSA from Pricebenders auction.
So, Buying PSA and TC from triple Clicks is important to build your affiliates which in turn build your SFI business.
2. PERSONALLY EARNED VERSA POINTS (VP)
Personally earned VP is important in obtaining and maintaining your rank. You need at least to be EA every month to get the most of being SFI affiliate. You increases your VP as your active affiliates increase.
The best product in SFI to maintain at least 1500 VP is the 125-TC Pack. This is double purpose, because you are able to maintain your EA status and at the same time you can use your TC to buy PSA or bid for PSA and CSA at Pricebender. So, you accomplish 1 and 2.
So, buying 125-TC pack is the best for completing your VP requirements and you get PSA and CSA too.
3. DUPLICATION
You need to teach and encourage your affiliates to to the same as what you are doing. Finding affiliates and earning VP.
What products you can buy to use in encouraging your affiliate to duplicate what your doing? I suggest that you reward him also with TC or gift certificate. But since you are already buying TC you might as well use it to rewards PSA who are working.
In Conclusion TCredits are really the best product to buy from TripleClicks because it can accomplish your objective to build your SFI business because you can use TC to do the three important success factors contributing to your SFI business.
Invest in long term results early on and remind yourself they will need time to develop.; (Wishlist)
For those getting started you really do need to have a self hosted WordPress Blog on your own domain name, so several sellers offer WordPress Hosting for a year, blog already installed with a free domain name for around $60 a year. That's like all of $5 a month and it's tailored to the demands of active bloggers.
If you are just learning to blog and want to see your blog start climbing while you earn and gaining targeted traffic you can hire a quality content writer on TripleClicks for around $20 -$25 per article.
Once you have the blog set up, optimized, and content being written it will take time to gain traction and start generating large amounts of targeted visitors ready to shop or ready to join SFI. Once it does start drawing them you can generally add 20-50 new PSA per month from blog traffic with new post coming every 3-4 days. This will be your long term plan which will get you away from paid advertising or at least amplify your results.
On that end many affiliates leave big money on the table with little competition by opting to promote the $2.99 e-book because they have $20 or less to spend in a month and never learn to promote the $1200 Big Screen TV or $980 Desktop PC. This information is contained in the targeted training on how to be a good affiliate and in the retail sales training.
You can also invest in S-builder Co-Op and Proprofit, which will bring both PSA and PRM into your business on drip feed, and PSA-To-Go or similar ECA offer to get your network started growing early on.
Example: Advanced Liquid Nutrition –Item No: 5169
without going into details I suggest you just try it. I found that is does what it is advertised to do and I do feel healthier and have more energy. Now you have a product to tell others about, they can be healthy and make some money also.
The product does Have 1500 VP. so you would be EA . Have the person you get started tell others how much they like the Product.
One of the reasons why SFI is so successful is because it's so easy to get started. In fact, you can immediately begin earning income from the TripleClicks Executive Pool just by scoring VersaPoints for doing simple actions that help you become successful in SFI.
Can you sponsor 5 People a month to use this great product?
If you can this is a basic projection.
$135.30 per month after 6 months ($1,623.60/yr)
$983.10 per month after 12 months ($11,797.20/yr)
$2,057.70 per month after 18 months ($24,692.40/yr)
$3,521.10 per month after 24 months ($42,253.20/yr)