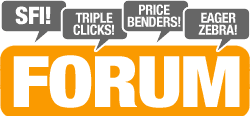 Are there known incentives that work when desiring frequent responses from our Team Members to share here?
Seeking those incentives relative to Team Building which increase the likelihood to create motivation which cause Affiliates to keep in frequent contact. Incentives must come from the use of TripleClicks products or services, to include intangible satisfaction experiences for participating, and be associated with stimulating growth patterns from active Team Members,known to produce an increase in team participation.
Interested in responses regarding the sharing of information proven to produce desired results through the providing of attractive incentives for active Affiliates.
Join the conversation: