As you make it simpler:
Action = Points, Points = Credits, Credits = Cash!
By taking action every day in our Affiliate Center, we accumulate Versa Points. These Versa points place us in a qualifying position as we accumulate more.
As we qualify for EA, Team Leader, and complete our daily tasks on the To-Do List we move up in rank and status. We also collect more TCredits. We can use these credits to invest back into our SFI business opportunity.
This is where I'm going:
Building Stronger Teams
1) Establish a "Wishlist!" (your "Standing Order")
2) Create an Attainable "Budget!" (your "Standing Order")
3) Use the wishlist to Establish the budget
4) Schedule an "Annual Budget!"
5) Break the annual budget into monthly increments (your Standing Order)
6) Plan ahead
7) Stick to the Plan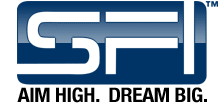 SFI Compensation Plan
Earnings Calculator