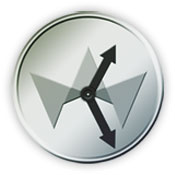 Your entry for the 2 AM drawing is confirmed. Good luck!
$7.82
Item No: 5537
Status: In Stock
This will affect the "share it" points.
Those who have been frequent winners will not go the extra mile to share.
They will not see; "Congrats! You have earned
2
SHARE-ITs for posting on Facebook, Twitter, Pinterest, etc.
Click here
to share your good news with your friends." This is also considered a spam link.
There are 2 more considered spam"
2)

I just won 5 TCredits in SFI's Entrepreneur365 Contest! I invite you to join me in SFI and get in on the fun!
So, how do we get around this?
Will we cloak our links?
Ask me how to continue sharing without being accused of spam.