Pace the use of TCredits in games and auction if plan is to build up more PSA Members, or be prepared to purchase more when needed.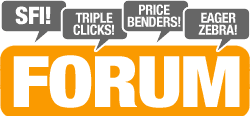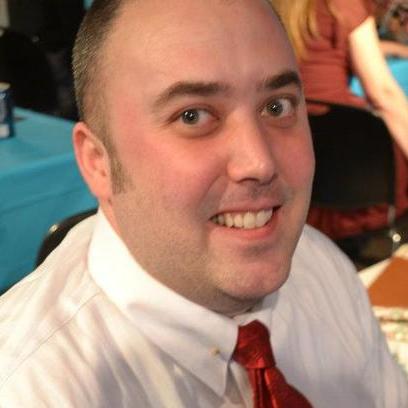 Did you know that when you play games and bid on Pricebenders auctions you can build your team as well?
You can!
I have been in SFI for about 30 days now and I have earned 28 PSA's and 130 CSA's from simply participating in the fun to be had over at TripleClicks.
 Let me explain…
19 of the PSA's in my downline came from the Bid & Build Prize Wheel. This is a prize wheel that you get to spin after every ten bids at Pricebenders. Every time you spin, you get a percentage of a PSA, from 10-100%! So even if you didn't win that auction, you still get to build your downline, which could payoff even more in the future. You can access the prize wheel at: www.tripleclicks.com/pb_prizewheel
You also get an entry into the Daily Grand contest for every PSA built with the prize wheel…that means that I have had 19 extra entries so far, and I have won some of my CSA's from winning the Daily Grand!
I have also bought 9 PSA's with my Member Rewards Points (MRP) that I have earned from bidding and playing games. Each time you bid on an auction, you get anywhere from 5-10 MRP. You also earn MRP with each game you play, and all of this action gets you entries into drawings for more MRP!
So here's the best way to convert your MRP into PSA's – set up a standing order for the S-Builder Co-op which will automatically build your team for 72 cents per day, but will also make you eligible to purchase PSAs To Go here: www.tripleclicks.com/detail.php?item=403879 for only 482 MRP! You simply add one to the cart and go through the checkout process – on the payment screen, just click the checkbox that says, "TRIPLECLICKS MEMBER REWARDS POINTS"
I usually get my PSA's added to my team while I am sleeping overnight! So I play games during the day, and my business builds overnight
 Several of my team are active as well, so in 30 days I've earned commission and built a team of ~160 simply by enjoying all of the fun that TripleClicks offers.
I can't wait to see where I am next month and beyond as I continue to build my team, and my downline works to build their team!!!
To your success,
Jeremy Smith
P.S. I've been in Internet Marketing for 7 years now, and this is the first business where I don't have to do the recruiting (I can, and I am). I just have to enjoy the games, and participate in a CHEAP advertising co-op and SFI does the hard work for me. Of course, besides playing games, I am being an Awesome Sponsor, as well as completing my LaunchPad training and to-do lists every day. This really is a simple plan for success and I hope to see you all at the top!
This is how we do it!
You have 10 TCredits.
2) Look for the "Green" GO Buttons under "Live Auctions" and right click on each of them to reveal a product listed with this image:

Live Auctions:
GO!
200 Co-Sponsored Affiliates (CSAs)
Current Price: $1.45 (99% off) UPNBAJr
GO!TCredits – 100 pack
Current Price: $6.55 (84% off) WBF
GO!Apple iPad Mini 2 With Retina Display (16GB, Wifi) (space gray)
Current Price: $1.86 (99% off) NBAJr
GO!TCredits Subscription — 125 TCredits pack for 6 months (includes 9,000 Sales VersaPoints!)
Current Price: $11.98 (94% off) DP
GO!50 Co-Sponsored Affiliates (CSAs)
Current Price: $0.19 (99% off) 1WANBA
GO!YOUR CHOICE: $100 Gift Card + 50 TCredits
Current Price: $0.79 (99% off) NBAJr
GO!Silver76Pack–Silver Bar (1 Ounce) + 75 TCredits
Current Price: $0.10 (99% off) 1WA NBA
3) Right click on your mouse on each "Go" button to open each one in a new window.
4) Only bid on products in the "new window" you see this 2xMRP image.
Look for this:

Bid and get double MRP Credits for each TCredits used.
Learn to Bid & Build
(Earn 10% credit for each bid.)
You will find this example here:
https://www.tripleclicks.com/pb?atype=S3
Please note:
Purchase TCredits as you grow!
1) The best way to
use your TCredits
is to look for those 2x Auctions and bid on them.
2) This will help you accumulate more MRP Credits
3) Purchase more TC credits with your MRP Credits to use in any of the 2x Auctions.
This will also increase your VP and move you closer to your EA qualification.
4) Once you build up your points, go "Spin and Win" for more points for PSA awards:
Bid & Build!
5) Earn 10% for each "Bid" all the way to 100%, when you reach 100%  go "Spin"
Win PSA Member for each 100% "Build" your Personally Sponsored Affiliates with 'Bid and Build!"
---
Prizes You've Won
Bid & Build PSA Prize Wheel
Spin the wheel to win PSAs! Win anywhere from 10% of a PSA to a full PSA with each spin! Your partial PSAs add up too, so even when you don't win a full PSA, you're contributing to the next PSA you're earning! For example, with three spins you could earn a 20% share, a 30% share and a 50% share. Those three shares equal 1 new PSA (delivered typically within 5 days)!
Special Bonus: Each time you win a full PSA, you'll receive a FREE bonus entry in the Daily Grand, where you can win additional valuable business-building prizes including CSAs, TCredits, VersaPoints, and more! Limit: 2 Daily Grand bonus entries per day.
10% PSA (1 day ago)
10% PSA (1 day ago)
1 complete PSA! (1 day ago)
10% PSA (1 day ago)
10% PSA (1 day ago)
10% PSA (1 day ago)
10% PSA (1 day ago)
10% PSA (1 day ago)
10% PSA (1 day ago)
10% PSA (1 day ago)
10% PSA (2 days ago)
10% PSA (3 days ago)
You have
1

spin available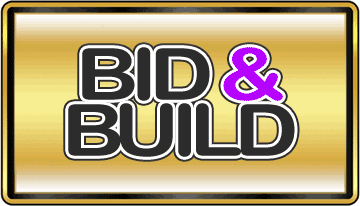 PSA Progress at 10% intervals to 100% = 1 PSA
Getting the most out of those TCredits:

PRODUCTS Click on the products first,then TCredits, and select for purchase

Purchase one each $1.99 TCredit at a time as you gain more MRP Credits.
TRIPLECLICKS MEMBER REWARDS POINTS
You currently have 256 Member Rewards Points (MRP). Select this option if you wish to use your MRP on this order. IMPORTANT: VP (VersaPoints) is awarded ONLY on purchases of TC Direct products. CV is NOT awarded. VP and CV are not awarded on ECA or Member Listings purchases.
Select the product(s) you wish to apply points to:
126 MRP – 47534 TCredits – 1
Check the two boxes as indicated above to make the purchase using MRP