"Strong Team Builders"
"Strong Team Builders" Extreme Advertising and Marketing Promotional List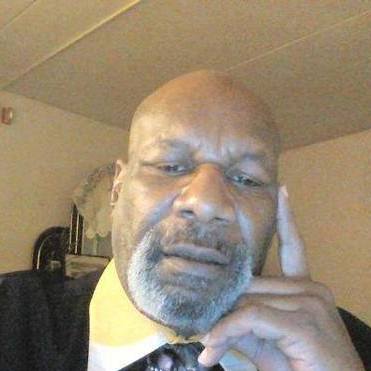 Your Sponsor: Alvin Johnson Michigan USA
Rank: SFI Bronze Team Leader (EA2)
Contact: caresrepaljohnson@gmail.com
Announcement:
The list is started. To be included please connect via *all of the websites listed below, and send an email to Alvin Johnson to include your region and photo ID . This is to insure all prospective signups have the privilege to select the country representing preferred sponsor and have some ideal who that Sponsor is.
Photo ID is not required if your Pinterest profile photo is the same as your SFI profile photo.
Deadline for inclusion and completion is February 21st 2015. Advertising and promotional campaign for this Extreme Marketing Strategies" event will begin March 21st 2015. Suggestions as well as questions are always welcome.
Please note: It is up to each Sponsor to duplicate a list of rules to follow for their individual SFI Affiliate Team Members on respective Leadership blogs. All SFI Team Affiliate additions and inclusions to this preliminary listing must meet the initial requirements given on Sponsors SFI Leadership blog. Please email Alvin Johnson for 2 in one contest details.
*Main Advertising Website: http://en.gravatar.com/spunckside *(5 ea)

Join us NOW

"Strong Team Builders" Extreme Advertising and Marketing Promotional List
"Strong Team Builders" Team Members:
Main Contributions:
Donna Yule: http://www.pinterest.com/dyule2/tripleclickscom/
Daniele Lanfredi: http://www.pinterest.com/danielelanfredi/marketing/
Jill Usery: http://www.pinterest.com/jillussery9/widgets/
Luningning Socoral: http://www.pinterest.com/lsocoral/sfi-strong-future-international/
Amos Ojmam: http://www.pinterest.com/amosojimam/stuff-to-buy/
Feccruz: http://www.pinterest.com/feccruz/francisco-euzebio-da-cruz/
Sarah Cooper: http://www.pinterest.com/shjewel/a-hrefhttpwwwtripleclickscom13556210wave-img-srcht/
Darrell Buttigieg: http://www.pinterest.com/dazzatar/trippleclicks/
Lordache Petrica: http://www.pinterest.com/iordachepetrica/lucruri-super-de-vazut/
Victor Freeman: http://www.pinterest.com/victorfreeman33/spy-app/
Janet Murray: http://www.pinterest.com/Pickkle9/janet-murray/
Sheela Silva: http://www.pinterest.com/sheelasilva/self-improves/
Sheron Fenty: http://www.pinterest.com/source/ibosocial.com/
Ashok Varma: http://ashoksfi.homebusinessmillionaire.com/
Zeljlo Ostaric: http://www.pinterest.com/ostaric/
Philip Heron: http://www.pinterest.com/vikingphil/become-the-boss/
Larry Watson: http://www.pinterest.com/lawtime/home-business/
Pierre Erard: http://www.pinterest.com/meilleure/my-dream/
HR: http://www.pinterest.com/onlyhr/what-goes-on-in-my-mind/
Joseph Doyle: http://www.pinterest.com/josephbdoyle/friend-of-sfiireland/
Bob Greasley: http://www.pinterest.com/bobgreasley/work-from-home/
Rui Home Business: http://www.pinterest.com/rlsdbase/sfi-home-business/
Jefferyson Gordon: http://www.pinterest.com/jefferysongordo/free-internet-business-with-serious-income/
Gordana Goca Kriska: http://www.pinterest.com/polinai0380/places-to-visit/
Kifli Baba Baba: http://www.pinterest.com/benzulf69usop/httpswwwsfimgcomlaunchpad/
Goran Manev: http://www.pinterest.com/g0ksi/earn-from-home/
Michael Overholt: http://www.pinterest.com/michaeloverholt/network-marketing/
Betty Patten: http://www.pinterest.com/mdrabi71/marketing/
Durval Thompson: http://www.pinterest.com/beedo4charge/places-to-visit/
TripleClicks: http://www.pinterest.com/aseee02/things-to-wear/
Pearlie Saleem: http://www.pinterest.com/ws28318/httpsdesarrolladoresinnovadorescomshopaffphpaff041/
Kaliah Duhart: http://www.pinterest.com/duhartk/business-opportunities/
Josh: http://www.pinterest.com/ogdank13/internet-money/
Jo Kinnaman: http://www.pinterest.com/joannek3/small-business/
Alvin Chu Siong: http://www.pinterest.com/chusiong/strong-future-international/
Magazine Italy di Maurzio: Pontini http://www.pinterest.com/magazineitaly/lavora-con-noi/
Amos Ojimam: http://www.pinterest.com/amosojimam/stuff-to-buy/
Allan Healey: http://www.pinterest.com/allanhealey65/advertising-nz/
Yvonne Tee: http://www.pinterest.com/yvonneteeml/online-business-opportunities/
FuturC Health and Home: http://www.pinterest.com/futurc/work-from-home/
Asghar Shakir: http://www.pinterest.com/asgharshakir/global-home-based-business/
Elizabeth Williams: http://www.pinterest.com/lizwilliams1013/makin-money/
Sylvie Gay: http://www.pinterest.com/sylviegay16/projets-%C3%A0-essayer/
Stef Verheyen: http://www.pinterest.com/stefverheyen80/affiliate-marketing-tools-and-tips/
Cornelia Vama: http://www.pinterest.com/cvama1/cornelia-tatiana-vama/
SBG Resources: http://www.pinterest.com/aking1003/home-based-businesses/
Krasimir Kirov: http://www.pinterest.com/krasimirkirov52/genuine-online-business-ideas/
Ruben Alvarado: http://www.pinterest.com/blue9142/ruben-alvarado/
Gordana Dudarin: http://www.pinterest.com/dudarin/lets-make-online-money/
KWEKU AKYEA-ADDO: http://www.pinterest.com/akyeaaddo/sfi/
Blue Diamond: http://www.pinterest.com/khurem/entertainment/
Robin Schwinn: http://www.pinterest.com/MoneyHelpDesk/the-money-help-desk/
Javed Iqbal: http://www.pinterest.com/j30198/stuff-to-buy/
Sasha Merced: http://www.pinterest.com/smerced88/good-to-know/
Maarten Smit: http://www.pinterest.com/moscow66/online-income-opportunities/
Kim King: http://www.pinterest.com/kimmerkay44/money-making/
UDEL: http://www.pinterest.com/osgallery/os-gallery-arts-and-frames/
Innos Earning: Clicker http://www.pinterest.com/earningclicker/online-internet-marketing/
Syed Siraj Gadri: http://www.pinterest.com/sirajkadri/atg-travel-around-the-globe/
Morita Binghay: http://www.pinterest.com/marit91681/sfi-business/
Richard Dansie: http://www.pinterest.com/rick599/midvale-utah/
Romuald Chutkowski: http://www.pinterest.com/rchutkowski/sfi/
and: http://www.pinterest.com/rchutkowski/zarabianie-w-sieci/
Darina: http://www.pinterest.com/dobertik/work-from-home/
SFI Secrets: http://www.pinterest.com/sfi077/homebusiness-work-from-home/
Maggie Kalomvosaki: http://www.pinterest.com/maggiemusiclive/best-home-businesses/
Sahassajgure: http://www.pinterest.com/suhassajgure/make-money-online/
Akalu Mwkuria: http://www.pinterest.com/akalu2772/places-to-visit/
Elygantthings: http://www.pinterest.com/elygantthings/business/
Dijana Selimovic: http://www.pinterest.com/dijanaselimovic/projects-to-try/
SFI: http://www.pinterest.com/jstjazz70/work-at-home/
Trish Brown: http://www.pinterest.com/trishbrown7568/selling-stuff/
Barbara Dessalle: http://www.pinterest.com/bdesselle12/for-extra-income/
Alan Gee: http://www.pinterest.com/geeman1215/work-from-home/
Mohamed Saeed: http://www.pinterest.com/maskari/bussiness-idea/
Myriam B: http://www.pinterest.com/mywebbizsecrets/online-business/
Bong Bernardo: http://www.pinterest.com/BongieB/make-money-from-home/
Trece Utsey: http://www.pinterest.com/treuts/money-saving-earning/
johnnywtw@gmail.com johnny: http://www.pinterest.com/jjohnnywtwgmail/online-affiliate-business/
Bong Bernardo: http://www.pinterest.com/BongieB/make-money-from-home/
Alta Watson: http://www.pinterest.com/altawatson/want-to-make-money/
Debra Luckado: http://www.pinterest.com/deborahl5255/sfi-triple-clicks/
Natasja Heerspring: http://www.pinterest.com/natasjaheerspin/earn-real-money-save-money-work-from-home/
CB forbestnow: http://www.pinterest.com/forbestnow/wwwphuclocthovn/
Thomas Perdue: http://www.pinterest.com/thomasperdue/sfi/
From Foursquare: http://www.pinterest.com/pin/387098530445053135/
Monika Martinez: http://www.pinterest.com/moni3734/triple-clicks/
Vickie Minchew: http://www.pinterest.com/vickieminchew/our-home-bizz/
Oeter Chiavelli: http://www.pinterest.com/pchiavelli/silent-illness/
Amir Okicic: http://www.pinterest.com/amirokicic/amir/